Holiday Home Iceland
The largest selection of holiday homes Iceland
At Feline you will always find the largest selection of beautifully situated holiday homes Iceland. Easy and safe booking online. Please do not hesitate to contact us if you have any further questions.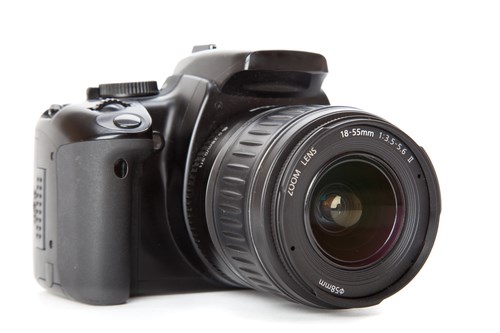 Volcanoes, Glaciers, And Blue Lagoons: Enjoy an Icelandic Holiday
Settled by the Vikings in the 9th century, Iceland has become one of the hottest tourism destinations thanks in large part to the TV-serial "Game of Thrones".
Tourists fly to this Nordic island mainly to take in its incredible natural wonders. The best way to experience all this nation has to offer is by renting a holiday home in Iceland for yourself and your family. 
Any tour of Iceland begins and ends in the nation's capital city of Reykjavík. Located on the southwestern side of the island, Reykjavík is Iceland's largest city and contains about two-thirds of the island's population. Many people enjoy strolling through Reykjavík's Old Town to take in the colorful local architecture. One particularly nice area to explore Reykjavík's unique beauty is by the Tjörnin pond area.
If you are interested in architecture, you should definitely check out the Icelandic parliament building (aka Alþingi), Reykjavík Cathedral, and the Harpa concert hall. 
Reykjavík is also well known for its many museums documenting Icelandic history. A few wonderful museums to visit while touring the capital city include the Reykjavík Art Museum, the National Gallery of Iceland, and the Reykjavík City Museum. 
There are many opportunities to go on nature tours in and around Reykjavík. Whether you want to go whale watching, hiking up a volcano, or visiting local puffin populations, you'll find a way in Reykjavík. By the way, if you want to see the Aurora Borealis lights at night, then it's best to schedule your trip to Iceland from September through March. 
One of the most popular attractions in all of Iceland is a geothermal pool you've probably already heard of: The Blue Lagoon. Located about a 40-minute drive south of Reykjavík, this outdoor pool & spa area is located near a lava field and is known for its distinctive blue glow.
Averaging 104 degrees Fahrenheit, these waters are reputed for having many healing compounds like sulfur and silica that can help with a wide variety of skin ailments. Just be sure to book your appointment to the Blue Lagoon early because it's extremely popular year-round. 
For those interested in trekking through Iceland's finest scenery, look into three of the nation's finest national parks: Þingvellir, Vatnajökull, and Snæfellsjökull. Just north of Reykjavík, Þingvellir National Park is particularly notable because it has been awarded a UNESCO World Heritage Site status. This is mainly due to the fact that Þingvellir is the site of the oldest Parliament in the world.
You can still visit the Old Parliament site on a trip through Þingvellir, as well as amazing scenery like the Flosagjá Canyon and the Öxarárfoss waterfall. 
Just a few other impressive Icelandic sites include Rauðasandur Beach, the Golden Falls (aka Gullfoss), and the glacier lagoon known as Jökulsárlón. Honestly, no matter where you turn in Iceland, you're bound to run into something of staggering beauty.
The most significant range of holiday homes
This web-site always offers you the leading range of wonderfully located holiday homes.
Tip: get started with searching at once
We always suggest that you commence with looking for your holiday home asap. The faster you do, the more holiday hones there will be to select amongst.
Tip: Uncomplicated online booking
It's uncomplicated to book you holiday home on-line. Once you're done all that you should do is lean back and look forward to spending a wonderful time with your family.
Customer service
Is there anything we can do to help you? Please take a moment to contact us at any time.
Price Guarantee
When you book a holiday home at this web site, you will automatically be covered by our price guarantee. In this way, you will at all times pay the most competitive price possible.